These pictures should be taken from the latest ViVi Deji Deji Diary like in the previous
post
.
Preview of「Why...」PV
WOW Ayu looks so stunning in the butterfly mini dress!
JUNO looks HANDSOME!
Here's the description of Why... PV described on ViVi Deji Deji Diary (by tokyoxjapanxfan @ AHS)
For Why... it looks to be inspired by Alice in Wonderland. It starts off with Ayu sleeping wearing a tank top and short-shorts, and very minimal makeup (it says suppin, which means no makeup, but I think they just made the makeup look as if she wasn't wearing anything...haha). Then the scene with Ayu in the butterfly dress is taken in a room where Ayu looks giant (a la Alice), but the walls and tables are covered in flowers.
There's also a lot of green screen, and a shot of Ayu which looks as if it could be her 'falling' into her dream? The angle of her body against the green screen and such, plus she's wearing the same outfit she was wearing in the sleeping scene. Hard to explain, you'll see it better when someone scans them haha.
Juno is wearing a black and white checkered outfit with top hat.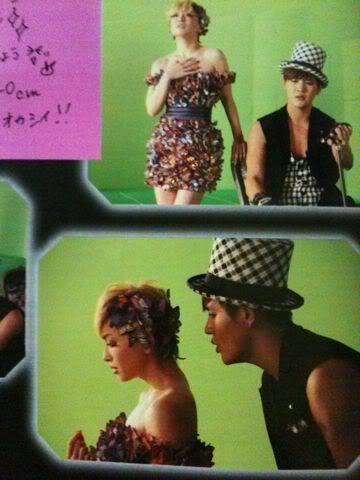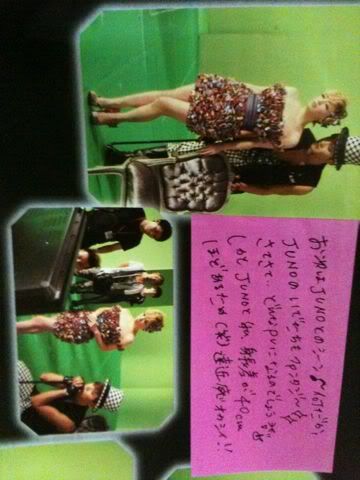 Credits: macky_1215 @ Twitter
Shared by Ayu's Story
Take out with full credits!